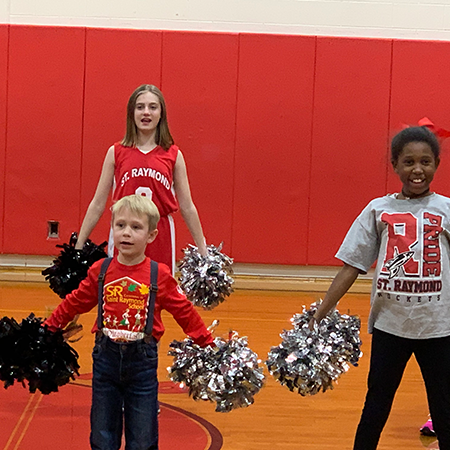 We recognize that student learning and personal growth happen beyond the walls of the classroom. Through enrichment activities such as Battle of the Books, Underwater Robotics, Student Council, Choir, Spring Musical and music lessons, students are free to explore emerging interests, deepen skills and talents or just have fun with their classmates.
Our full size gym is the center of strong, enduring relationships. With offerings in flag football, cross country, baseball, volleyball, basketball, and track, our students learn the essential skills of perseverance, teamwork, commitment, and self-discipline.
Whether you are on a sports team or in the musical, you are a Rocket—full of spirit and love for our school.